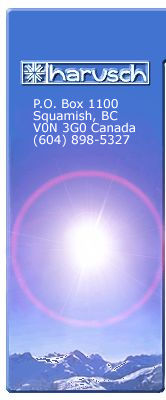 Products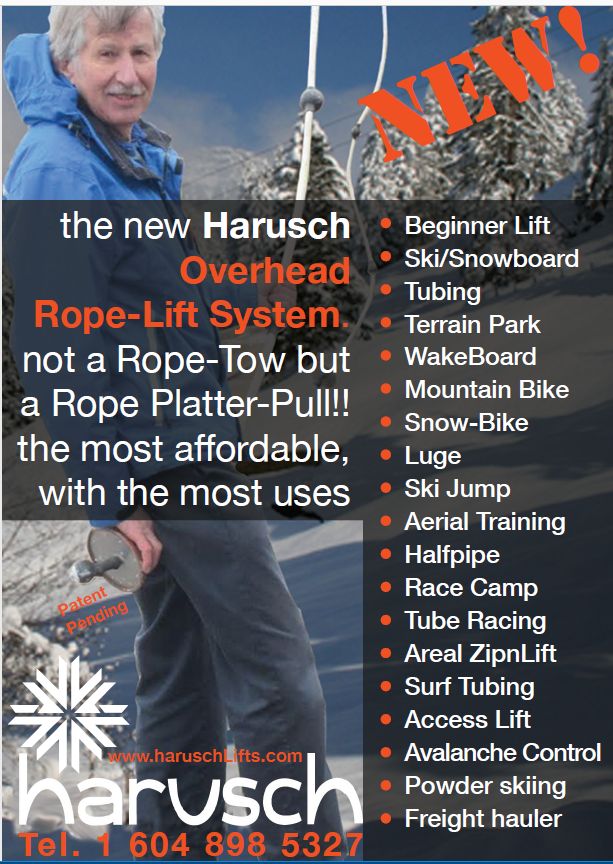 Harusch Overhead Platterpull Surface Lift System
New for 2018!
Steel traction overhead lift system with 10ft of clearance to ground.
Nylon rope hangers with knobby grips and rope-end seat platter for a variety of conveyance purposes.
Uses include: Wakeboarding, snowboarding, tubing, terain parks, bunny hills & freight hauling.
Available with and without lift towers depending on length.
Extended and adjustable loading times (up to about 8 seconds).
Plenty of space beneath lift for lift track grooming with a snow cat.
Adjustable speeds.
For more information please Contact Us
Surface Lifts and Accessories for Standard and High Snowfall Areas
Rope tow: Model 500
Handle lift: Models 650, 651,652, 653, 900, 1000 and 1400
T-bar lift: Model 700
Spring box replacement: Model T-38
For more information please Contact Us
Private access lifts for homes and cottages.
Traditional rail systems
For more information please Contact Us
Harusch Winter & Summer Tube Parks
Retrofit Existing Tubing Facilities
New Turnkey Installations
For more information please Contact Us
Other Products

Other cable transport systems and accessories
Airplane trailers and hangars
Custom design and steel fabrication
Incline elevators: Model AG-6
For more information please Contact Us